Customer service is an important part of a successful gaming experience, and NordicBet knows how to know it better than well. Whether it's a simple question or a problem with your account, NordicBet customer service is always available. The service is available 24 hours a day, regardless of the day of the week, in English, and help is of course also provided in Finnish. The opening hours of Finnish customer service are every day from 09:00 to 01:00.
You can choose from three different contact methods: chat, email and phone . Most players choose NordicBet's live chat because it is the fastest of the options. The site also has a comprehensive FAQ section that answers frequently asked questions. That way you can find the answer even faster and save time.
As you probably already know, NordicBet is part of the BML Group and therefore shares its customer service with sites like Betsson and Betsafe. It is therefore a very reliable background company. NordicBet's customer service is based at its headquarters in Malta, just like most other companies.  
NordicBet customer service
Customer service is always one of the most important pieces in the greasy machine that is  NordicBet's high-quality online casino  . Casinos need to consider everything possible – and a little on top – to make the gaming experience for their customers as smooth as possible. For example, what do I do if my login doesn't work? What if the NordicBet casino bonus  is not redeemable? Customer service should always be easily accessible. That is why NordicBet can be contacted in three different ways.
Nordicbet chat
NordicBet chat is by far the most popular method of communication, and it's no wonder: this way you can chat with customer service in an average of 30 seconds . To access the chat, first click the small question mark that leads to the Help Center. You can open a live chat from there. Before you start a chat, you will be asked for a few details, such as your name, email address, date of birth, and address. You can also write at this point about what this is all about. Then just click "Start Chat" and wait for you to be connected to the next available customer service representative.
Once connected, explain to the customer service representative exactly what help you need. If the matter is not resolved during your first contact, your case will be referred to the appropriate department, who will resume it as soon as possible. At the end of the chat, you will be asked to fill out a small feedback form where you can share your opinion about the service. It is voluntary, but helps NordicBet's customer service to develop further.
NordicBet email and telephone service
The other two contact methods available are email and phone. NordicBet's customer service usually responds to emails within 30-60 minutes at any time of the day, which is a really good performance. If you send an e-mail after logging in via the website, you will automatically receive a reply to the address at which you have registered with NordicBet. Otherwise, you can send the message directly to [email protected] . Email is recommended as a method of contact when the matter is more complex and requires more investigation. Even more leisurely stuff is handled comfortably via email. The same goes for document requests, where the requested documents are easy to attach to an email.
The third way to contact us is by telephone. Instead of calling the NordicBet service number, the telephone service will leave your name and number and wait for the call . The waiting time for this option varies from 15 minutes to an hour. The length of the wait always depends on how much congestion there is in customer service. Sometimes a phone call is a better way to find out than writing, and then you really appreciate this service. In the casino industry, telephone service is a rarity, so NordicBet stands out in this respect.
NordicBet FAQ / Help Center
In addition to the three contact methods, NordicBet has a really comprehensive FAQ section where you can read about everything possible . Both the NordicBet recycling requirements and the NordicBet bonus rules will be familiar. The FAQ section will appear immediately the first time you click on the Help Center at the top of the site. If you wish, you can type your question in the search field, and the service will provide you with more possible answers. You can also browse the frequently asked questions a little lower. The third option is to search for information through different categories. These include payment services, general issues and responsible gaming. The guide is extensive, and answers to questions can often be found here.
We recommend that you search for information first through the FAQ section. If the answer is there, there is no need to talk to customer service at all. Especially easier questions get an answer almost without exception through this. With the help of FAQs, you save time that you can spend playing. As you read the answers, you can also tick whether you think the answer was appropriate or not. It provides useful feedback to NordicBet and will help the site to continue to develop.
NordicBet responsible gaming
Responsible gaming is always an important theme in Finland, because there is a lot of problem gambling in our country. That is why it is important that companies like NordicBet shoulder their responsibilities and contribute to responsible gaming . NordicBet definitely does that too.
It is nice to note that NordicBet works with both Gamers and Anonymous Gamers to direct their customers to their sites. These problem player support organizations do important work and provide peer support to those Finns whose games have fallen out of hand. Support is also available for relatives of problem gamblers. There is also a discussion forum on the gaming site where you can exchange ideas with others.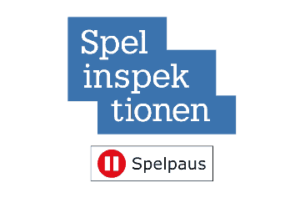 Even if gaming is still under control, using responsible gaming tools can still be helpful. At NordicBet, you can set a variety of limits for your account, such as a deposit limit of one day, one week or one month. Once the limit is reached, you will no longer be able to deposit more money into your account until the time limit has expired.
In addition to the NordicBet contact information and the FAQ section, the Help Center also contains a lot of information on responsible gaming. There is a separate tab for the topic, where, among other things, those at risk are guided in an appropriate way. In the same place, you can take a self-assessment test, read information about locking your account, and view contact information for the above organizations . Game addiction is a serious problem, but fortunately there is a lot of help available for it.
NordicBet withdrawals and deposits
Depositing and withdrawing in a convenient way is one of the basic functions of any self-respecting casino. NordicBet has been involved in the industry for a long time and offers its players a wide range of payment services. Here are some of them:
VISA / Mastercard
Skrill
Trustly
Paysafecard
Move
Zimpler
Neteller
NordicBet recommends that all its players use the same payment method for both deposits and withdrawals, if possible . All available deposit methods work in real time, meaning you get the money in your game account right away. The exception, of course, is traditional credit transfer, which few people use today. In addition, all deposit methods are free of charge, which is a great thing.
The payment method you choose will also affect whether you receive a security check later. For example, using Trustly often avoids these checks, as online banking IDs are an officially approved authentication method in Finland. However, it is possible that a document request will be sent to you from NordicBet. You may be asked to provide proof of identity, address verification, and proof of payment.
NordicBet only cooperates with serious and well-known payment services. It complies with all security rules regarding encryption technology and similar security measures. So you can feel completely safe when you deposit and withdraw money at NordicBet. 
Withdrawal to different banks
NordicBet withdrawal is possible at any time, as long as you do not have a bonus to recycle. In addition, your account must have the minimum withdrawal amount required . When you want to withdraw money from NordicBet, select the withdrawal method and enter the withdrawal amount in the field provided. It depends on the payment service you choose how long you have to wait for your money. For example, online wallets work immediately, so you get your money right away, as long as NordicBet only accepts your withdrawal request. The transfer can take 1 to 3 business days, depending on the bank.
If you use Trustly as your withdrawal method , the money will be sent directly to your bank account by express transfer, which will arrive in less than five minutes at best. This is a faster way than online wallets like Skrill and Neteller, because when you use them, you still have to transfer money to your bank account. Online wallets work by connecting your bank account to your wallet. You can then transfer money back and forth freely. To use these services, you need a separate account, which is easy to create. In any case, many consider them convenient and safe intermediaries for transferring money to online casinos. Online wallets usually do not restrict bank accounts in any way, so any Finnish IBAN and Swift code will work well.
Withdrawal time – depending on the payment method
It's hard to give an average arrival time for withdrawals, as the withdrawal time really depends a lot on what payment method you use . The fastest and easiest is Trustly, which allows you to get money into your bank account in less than five minutes. In the past, this service only worked for deposits, but the development of recent years has also brought us the option of a withdrawal. When money is always just minutes away, it gives you a greater sense of security when playing.
Online wallets are the second fast way to withdraw money in less than 24 hours. If NordicBet confirms the withdrawal request quickly, this withdrawal will arrive in a few minutes at best. The casino's standard processing time for all withdrawals is 24 hours. It may still take longer if the account is security-cleared or has not yet been verified. Card withdrawals are usually the slowest way to withdraw money from NordicBet, and it may take a few business days for the money to appear in your account. Withdrawal times should therefore be kept in mind when choosing between payment services. The exact times can all be found directly on the NordicBet website. If your withdrawal takes longer than expected, please contact customer service to find out.
Minimum and maximum withdrawal
Each payment method has a daily minimum withdrawal limit and a maximum withdrawal limit . The minimum amount that can be repatriated is almost always 20 euros. So if you have less money in your account, you should keep playing and try to raise your balance to at least twenty. The maximum withdrawal amount varies greatly depending on the payment method you choose. For example, you can withdraw 20,000 euros a day by bank transfer. With Visa cards, the equivalent amount is only € 9,400. Neteller can repatriate the most at once, as its maximum repatriation at the time of writing is 32,500 euros per day. NordicBet's FAQ section contains all the necessary information on this subject as well. On a general level, however, it can be said that you can withdraw large sums no matter which payment method you end up choosing.
Did you know that there is a unique NordicBet blog where you can read new articles and blog posts every single week? Most of them are  betting tips  for different events. For example, NordicBet's nutrition tips offer beginners a good opportunity to try equestrian sports for the first time.
There is other interesting content. For years, NordicBet has been pampering Finnish players with the NHL Without a Map, a more familiar NHLWAM video series that travels in North America as a guest of Finnish puck stars. The series has already been filmed through eight and can be followed via the blog as new episodes are released. In NHLWAM episodes, the flap of the puck stars flies in a casual style, and you shouldn't skip it.  
NordicBet's investment in hockey is also reflected in the fact that one of the puck stars in NHLWAM has been the site's ambassador for more than three years. This is the 2011 world champion Leo Komarov. Komarov, known in the NHL for his Toronto Maple Leafs shirt, makes NordicBet known not only in Finland but also in Canada.