Nordicbet Poker - Play Poker Online
Poker is one of the most popular online games, and of course NordicBet wants to be involved. Online poker lovers are offered their own NordicBet Poker, where you can take part in hundreds of daily tournaments, sit-ins and similar events . If you prefer to play for yourself, you can also enjoy NordicBet's poker games at a live casino or regular casino. So there is something for poker for all styles as well.
NordicBet Poker is part of the BML Group, which means that it uses the same iPoker poker platform as Betsson and Betsafe, for example. It is an online platform of the same company that can be relied on 100%. You will be able to play poker as soon as you register on the site. You can play either directly in your web browser or by downloading the NordicBet poker software.
Whether you are a novice poker player or a real online poker shark, you are sure to find the right game at NordicBet.  
If you want to play poker against other players, you must do so through the separate NordicBet poker software. The software can be found in the poker section and is available in two different formats: either download the software to your computer or play directly in a web browser. Most players choose the software to download.
You can also play through the NordicBet mobile app if it is more to your liking. Mobile app lets you play poker wherever you are. You don't need a computer, just a working internet connection is enough.
It doesn't matter if you use downloadable software or play directly in your browser. The same upcoming and running tournaments are visible in both, and you can buy in to them in the same way. So it's entirely up to you how NordicBet Poker is used. The software download requirements are no stranger either: nothing more than Windows 7 or later is required. Just select your country of residence and start downloading NordicBet Poker. After downloading the file, you can install the software and log in with your standard login information.
What are the benefits of downloading NordicBet's poker software?
The biggest advantage of downloading NordicBet Poker is that the software you download tends to be a little more stable than browser poker . If you play directly in the browser, a delay or even a freeze on the entire software is possible – especially with a poorer internet connection.
Another benefit is that you do not have to keep the poker software open in your web browser. It can be useful if you sit at many tables at the same time, as it makes the situation much easier to monitor. If you download the mobile app, you can play directly on the go on the go . It is the choice of more and more players today.
Play NordicBet Poker directly in your web browser
Another option is to play poker directly in a web browser, in which case it is another way specifically online poker. Just click "Play in Browser" and you will see all Poker Tournaments directly in your browser. Not everyone wants to download useless programs to their computer, so browser poker is a good option for them. If you are already logged in, the software will open directly. Otherwise, you will first be asked to log in as usual.
The benefits of playing directly in the browser
The biggest advantage of playing directly in the browser is that you do not need to download any software to play . This can be an advantage even if you already have a computer that is extremely stretched. Some players also avoid downloading all software online, although NordicBet Poker can be relied on 100%.
It doesn't matter which browser you use, as NordicBet Poker is compatible with all the better known options. So gaming requires nothing more than an internet connection , which is available to most of us almost any time today.
Poker tournaments at NordicBet
For poker tournaments, NordicBet's selection is very good. As soon as you log in, you will be able to view current and upcoming tournaments. You can also choose to sit at a cash table that plays directly for real money. The chips therefore correspond to their real value in euros.
Buy-in fees and prize pools vary widely and are easy to visit by clicking on an interesting tournament. The tournament menu also shows the size of the blinds, the length of the bet levels and the number of players already registered for the tournament . In certain cases, re-buys and add-ons made in the tournament are also visible.
It may be appropriate to open these terms a bit for novice poker players. Re-buy means you can make a new buy-in to the same tournament you just dropped off from. Usually, the number of re-buys is not limited, but is limited by the clock. So you can buy yourself back in during the re-buy period. At the same time, the prize pool for the tournament will increase your buy-in. Add-onmeans in turn the ability to purchase additional tokens for a fee. Additional tokens are only offered in certain situations, usually after the end of the rebuy period. All players have the option to buy the same number of chips, but players with a smaller stack of chips can still improve their layouts. Always remember to read the rules of each poker tournament carefully before registering.
Sit & Go and Calendar Tournaments
Sit & Gos and Calendar Tournaments are NordicBet Poker's most popular tournaments. Sit & Go means a small tournament that is constantly running on the poker network. This type of tournament starts when the number of participants is reached. There are usually no more than nine players in these "sitters", so the Game Type is well suited for those poker players who can't afford or have time to sit in a longer tournament until the end. If you drop out of the sit-in, you can immediately buy in to another similar tournament. The minimum buy-in is only one euro, so even with a small investment you can participate in several tournaments. There are also head's up tables where you only play against one opponent. At these fast-paced and fun tables, you can often play hands that you would otherwise throw in the deck without exception.
Hundreds of regular tournaments can be found on the poker calendar every day. Some of them are even free, so-called free roles, which anyone can participate in. However, their prize pool is usually quite small, especially considering the thousands of entrants. Playing freerolls can still be fun. Many players log in to the poker software in the morning and register for the tournaments of the day that look interesting. Tournaments can be sorted by type as well as buy-in. For example, you can look at mere bounty tournaments where you will be rewarded for each player you drop. Registration is not binding, you can cancel it at any time before the start of the tournament. The buy-in will then be refunded in full to your account.
NordicBet poker games at a live casino
NordicBet also offers a wealth of poker games on the live casino side . So you can only challenge the dealer, not your teammates. You can choose from Caribbean Stud Poker, Live Casino Hold'em, Three Card Poker or Texas Hold'em – just to name a few. When you start the game, a view opens in front of you via the live stream, with the live dealer sitting at the game table. Place your bet and the dealer will deal the cards to you and yourself. After that, each poker game works according to its own rules. Game rounds don't last long, so you get to enjoy many hands in a short amount of time.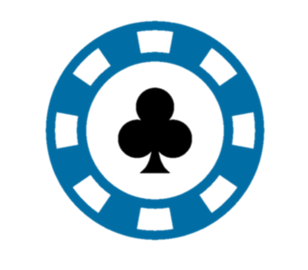 The main goal of poker played at a live casino is to provide you with a gaming experience similar to that of stone foot casinos. In some respects, the experience is even better. This is because you can use the welcome bonus you get to the casino as a poker bonus if you wish. However, keep in mind that casino poker does not spin at the same rate as slot games, for example.
Poker in the casino section
Last but not least, we will cover the poker games found in the  NordicBet Casino  online casino section. It's mostly video poker , although there are a lot of computer-programmed casino poker available, such as Caribbean Stud and Casino Hold'em. It doesn't matter if you play in a live casino or a regular online casino. Simply make your choice based on which style of play you like more.
Video poker has been on the go for decades and is definitely one of the classic games in the casino world. It is a simple poker game where the player is dealt five cards. You can change what you want – usually once. There are many different variants of video poker, such as Jacks or Better, Joker Poker or Deuces Wild. Video poker is great for novice poker players who want to learn the basics of the game a little better. Poker hands and the idea of ​​betting and giving up in different situations will at least become familiar. Many also play video poker as a nice variation in addition to regular online poker.